Feldman Law Offices PC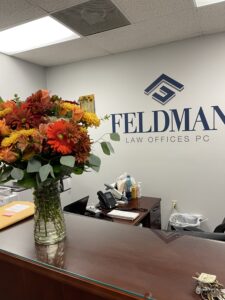 The attorneys at Feldman Law Offices PC have 60 years of experience between them. As a result, you can ensure that you'll get the most comprehensive and in-depth legal representation and advice. Both Lynn Feldman and Samuel Feldman specialize in a variety of legal services for individuals and businesses. This includes family law, business law, bankruptcy, divorce, real estate law, and estate planning. They have represented clients throughout the Lehigh Valley, including Bethlehem, Allentown and Easton.
When it comes time to choose a lawyer, you're more than likely dealing with a lot on your plate. That's why we go the extra mile to take on your case with aggressive legal representation and helpful advice. Most important of all, our attorneys strive to always give you our best. To this end, we will lead you in the right direction in navigating your legal struggles. With our help, we can make your legal issues feel a lot lighter. So, call Feldman Law Offices PC today to schedule a consultation. Let us help put your legal issues behind you.
Address:
2310 Walbert Avenue
Ste 103
Allentown, PA 18104


How has Feldman Law helped you? Click here to leave your review!