Feldman Attorney Reviews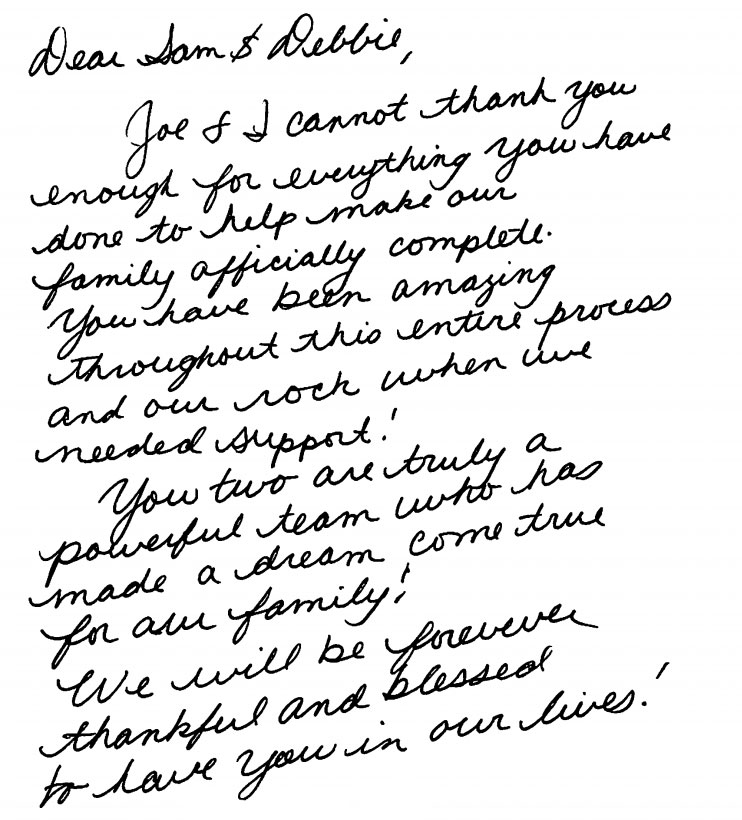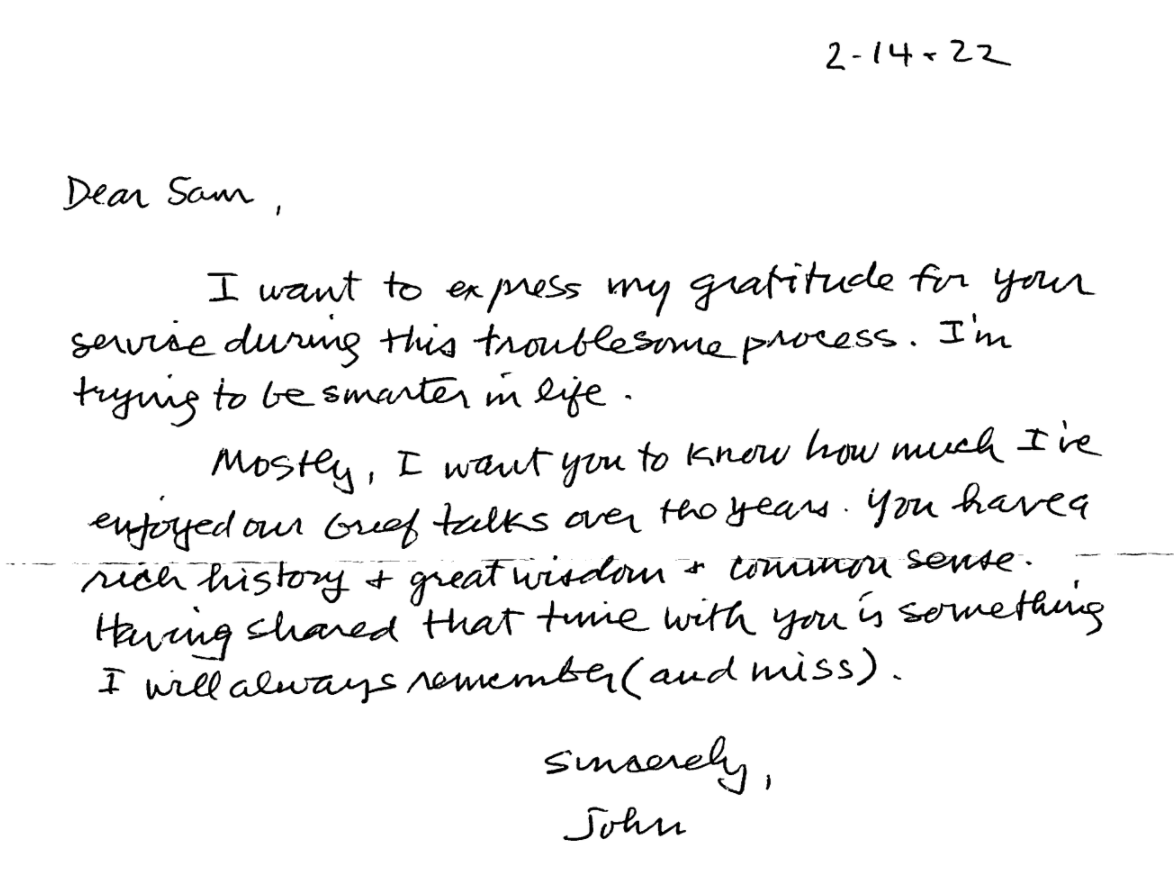 Need to choose a bankruptcy lawyer, divorce lawyer, estate planning or business lawyer? If so, the experts at Feldman Law Offices, P.C. are here to help. We possess decades of experience in multiple areas of law. Consequently, we prepare to handle any type of legal case that we specialize in.  Likewise, our team serves clients throughout the area with the best legal advice and representation in a range of cases. However, if you need more reasons to choose Feldman Law Offices, be sure to read our the attorney reviews below.
Worked with us before? If so, you can also submit your own review using the form at the bottom of the page!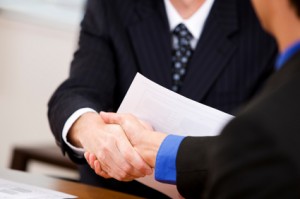 Attorney Lynn Feldman assisted us in a family matter. She is incredibly helpful and extremely knowledgeable. She proved to be an excellent choice with our matter. We highly recommend this practice. We had a quick appointment and legal assistance was even offered on the phone...without a credit card request! We honestly can not speak highly enough about her and her team.

K.B.
"The team at Feldman Law are Second to None!!! They are constant professionals and strive for the best result for their clients. If you are currently going through a situation and looking for a team to represent you, this is the team for YOU!!! Lynn is extremely knowledgeable and honest. She explained everything in great detail and answered all my questions promptly. I am extremely grateful for everything they had done to resolve my situation."

J.W.
I purchased a legal plan through my place of employment. When my dad passed away in June, I saw what a legal mess we had to encounter. I learned from someone else's life experiences! This office was listed as a participating provider. And I had a friend many years ago that told me Sam was awesome. Well guess what? It was the most laid back, yet concise visit I ever encountered in the presence of a lawyer. My legal plan through work covered all the legal documents I needed to put my own affairs in order. Thanks to your staff for taking the stress out of preparing for my final exit.

Cm Piskula
Lynn was very helpful and professional. She made the process very easy. I would highly recommend!

Scott Warner
"The best lawyer in the Lehigh Valley.!!! I recommend this law firm 1000%..!!"

Cesar S Toribio
Lynn and her team were the best, they made us feel as if we were family. They were patient, answered all of our questions, and gave us the confidence we needed to get through this entire process. If you are looking for a quality team, that won't try to rip you off, you should definately hire the Feldman firm.

C.V.
Congrats to yourself and Samuel on you progress and moving on up, you two are absolutely great folks.

A.F.
Mr. Feldman and Debbie,

We would just like to thank you both for your exceptional service and courtesy while creating our will. Your personal service made us feel like we were dealing with family. We appreciate you answering our questions and handling our many revisions. Your friendliness, professionalism and knowledgeable interactions made it a pleasurable experience. Although it's not something one likes to deal with, having a will in place has given us both peace of mind. Thanks again for everything. Take care and stay well.

Pat & Gary H
Lynn Feldman and Brian were so easy to deal with. Kind and compassionate, understanding, and very professional at the same time. I was confident in their abilities and had no worries. Very nice to deal with

Janice
I have used Feldman law office for years both Sam and Lynn my experience with them was nothing but great caring and making u feel very at ease I have sent many people to both of them and they felt the same I would recommend them in a heartbeat thanks Lynn for making me feel relieved thru this process

Kathy P
Truly a good person and a wonderful attorney

My husband and I recently filed bankruptcy; I personally was very nervous about the process but Lynn put me at ease and walked us through every step. She never made us feel ashamed for being in this position. She gave us solid direction and offered us reasonable options. I would highly recommend Lynn Feldman!!!

Anonymous
Hi Sam,
I just wanted to write you a note to thank you for so eloquently handling my daughter Jenny's divorce paperwork.
I truly appreciated your expertise and admired how you handled things in this circumstance.
I pray to God things will work out for Jenny and her children in the future. She is an exemplary person and mother.
Since your first consultation she is looking for work and has a few job interviews lined up to begin her new independent life.

Terry
I was very pleased with the handling of my bankruptcy by the law firm of Feldman by Lynn Feldman and associates that I will be using them for two wills for my fiancee and myself and any another issues that may arise in the future.

Mr. James R. Addotta
Keeps you informed every step and are wonderful to work with

Rebecca
Lynn Feldman was absolutely wonderful! She was extremely efficient in returning calls and providing me with the up-to-date information about my case.

I would highly recommend the firm with any legal issues that you have.

Thank you for all your support and piece of mind that you provided me.

Janet
This was my first experience with an attorney. Lynn was very professional and knowledgeable. The process went well and had a clear understanding of what was expected. I could not ask for a better legal representative.

Liz
April 15, 2019
I came to Lynn with my finances in shambles from a divorce. Her and her team were both knowledgeable and professional and helped me through the bankruptcy process from beginning to end. Now I am through it and starting fresh. I would recommend her to anyone!

Jon
Lynn,

I would like to thank you for your outstanding service. My husband and I truly appreciate all the work you did. I was nervous about the process but you eased my fears. I am forever grateful! Thank you for helping us get our life back together.

Blessings Always

Latasha S Eggleston Connor
Great team! Would highly recommend.

Zachary Lyons
Lynn,

Thank you again for all your work on my behalf, I am memorably impressed at your skills. I think about the way in which you carried yourself and your commanding presence in the court room, you are an inspiration. I am so grateful to have the chance to start over.

Many Blessings,

Amanda Melhem
Lynn and her assistant were very helpful, knowledgeable and friendly. The bankruptcy process went smoothly from start to finish. They always answered and addressed all of our concerns right away. I felt confident with Lynn as my attorney.

Anonymous
Lynn's attention to detail in the preparation of our case paid off. The court session ran quickly and smoothly without a flaw. We were well prepared for what to expect. Our motion was granted.

Mary
I sent Lynn Feldman and another lawyer an email first, inquiring about a payment plan for bankruptcy services. She was the only one who replied immediately with an answer. After several emails, each with a prompt response, Brian called to recommend a free consultation. It was easy to schedule an appointment within a week. Lynn was warm and friendly, yet knowledgeable about the various types of bankruptcy. She listened patiently while gathering all the necessary information, then explained the best course of action for me under the law. The cost for services was reasonable and a payment plan possible. All the stress and anxiety I experienced for months was significantly lessened. Lynn is understanding, helpful and professional. I did not find her to be arrogant, condescending or judgmental. Overall, it was a positive, comfortable experience and one I highly recommend when a lawyer is needed.

Denise
Lynn was fantastic from beginning to end in helping me navigate my bankruptcy. From assembling the requisite paperwork to ensuring that I knew what to expect from my court date, Lynn streamlined the process so that I knew what to expect during every phase of the bankruptcy. I can't recommend her enough to others who find themselves in a similar position.

Elizabeth
Lynn Feldman and her assistant Brian worked with me in a professional and thorough manner. Lynn personally reviewed me initionally. I then compared her to other attorneys and selected her to represent me in Bankruptcy. Lynn really drilled down into my claims in order to avoid any sticky wickets in the process. I fully recommend Lynn for any representation in a Bankruptcy filing or related work.
A++ Class Act. Wonderful staff. Explains everything thoroughly. Always on time! Answers emails and phone calls in a very timely manner. I would recommend this firm highly.

Tara
Atty Feldman and her staff made me feel like family during a difficult time in my life. She was extremely professional and knowledgeable in her manner and kept me focused on the task at hand. She was able to answer every question I asked that pertained to my particular situation. I would recommend her to anyone needing services. She truly had my best interest at heart representing me. Outstanding legal representation.
Lynn is very caring, empathetic, makes one feel there is life after what you believe is the end. Her attention to detail is out of this world. Lynn must practice all day because no matter when I email I get a response back. Her staff is spot on, and they have the same attributes as Lynn. She is so well respected in the legal field. I definitely would recommend Lynn for any family matter you would have. You won't go wrong.

Brian
Just wanted to thank her and her team for how easy they made it for me.
I would recommend and have recommended friends already .
So great thank you!

Jose
Lynn was great at getting my case on track and providing the guidance I needed to get through what to me seemed complicated and daunting. She and her staff were very responsive, welcoming, and professional. They kept me up to speed, made sure I knew what I need to do, and what to expect next. I would not hesitate to recommend Lynn's service.

Mike
Lynn demonstrated professionalism and I felt very comfortable during a very personal and stressful time. In our initial consultation, she took the time to listen and explain what options I had. She put me at ease, I knew she had the experience and knowledge of the Bankruptcy laws and what was required to make this a smooth process. I would refer any family member or friend to Lynn Feldman knowing first hand, they would also be in good hands.

Bankruptcy Case
A difficult time in my life, I came to Lynn's office feeling defeated, embarrassed, and unworthy. She took the time to listen - without judgement - and provided options that were in my best interest. She simplified my world. In a matter of hours, Lynn turned everything in a different direction and in just a few short weeks, I had my dignity back. I am managing my life again and feel in charge of my future. Lynn and her team were forever patient and professional, and made me feel as though I was their only client, no matter when I reached out to them they made time for me!

Claudia
Professional, caring, and dedicated lawyer

I came to Lynn looking for help with my financial situation. She reviewed my case, provided options that best suited my family, and walked me through the entire process. She was caring and always had only my best interest at heart. Her dedication and professionalism was evident each time I met with her. The entire office staff was professional and friendly. They called and sent emails and were in frequent contact with me regarding my case. I appreciate everything Lynn did for my family and I. She helped to give us a fresh start which I am forever grateful for. Thank you Lynn !

Jessica
Excellent Attorney - Lynn Feldman has to be one of the best attorneys in the Lehigh Valley. She helped us through several issues but first and foremost guiding us through a bankruptcy and a modification with our mortgage company to avoid foreclosure. Lynn was very straight forward and honest with us, she never mislead us or claimed she could do something that was beyond her reach. Her staff was amazing and they all treated us with respect and dignity. We saved our home and will be forever grateful to Lynn.
Lynn has been excellent to work with and has really help me out a lot with my case. Can't thank you enough!

Kevin
Excellent Representative of the Legal Profession

I just wanted to say thank you to Attorney Feldman and her staff for all that they have done for me concerning my Chapter 13 Bankruptcy and its successful conversion to a Chapter 7 Bankruptcy. Attorney Feldman and her staff made me feel comfortable and well represented at all times and I appreciated how well they communicated and calmed my fears. All of my questions, either by phone or by email, were answered concisely and in a timely manner. Attorney Feldman is professional, knowledgeable, and a great representative of the legal profession. I am confident that I could not have made a better choice in selecting her as my attorney. I am truly appreciative for what Attorney Feldman, Tess, and everyone at Feldman Law have done for me!

John
"Thanks for the guidance, Lynn. You will definitely be our lawyer when the need arises!"

- R.L. from Allentown, PA
I would like to add that we are so happy that we had you and your staff for our attorney. You helped us every step of the way and kept us as comfortable as possible, given the circumstances. You made the horrible, tolerable. I also want to include Tess, she was perfect, she kept us totally informed and current.

If you ever need us as a referral by all means use us.

Thank you again

Mr. & Mrs. P
Hatfield, PA
Thank you so much for a great job! You and your staff were wonderful to me. My husband and I felt very comfortable in your presence. Always a friend!

J.G.
Northampton, PA
I just wanted to say thank you to you as well as your staff for all that you have done for me concerning my bankruptcy and its conversion. You and your staff made me feel comfortable and well represented at all times and I appreciated how well you communicated and calmed my fears. You are a great representative of the legal profession and I am confident that I could not have made a better choice in selecting you as my attorney. Thank you again for all that you have done for me, I am truly appreciative

J.W.
Allentown, PA
Dear Attorney Feldman,
We are writing to express our sincere thanks and gratitude for all your help and patience in making our burden so much lighter.
You are a wonderful person and an excellent attorney.
We pray that God grants you his choicest graces and blesses you abundantly.

A. & J.L.
Allentown, PA
---
Feldman Law Offices PC
Average rating:
1 reviews
Oct 7, 2019
My husband and I recently filed for bankruptcy; I personally was very nervous about the whole process but Lynn put me at ease and guided us through every step. She never made us feel ashamed for being in this position. She was very professional and told us exactly what to expect but in the same token she would crack jokes and lighten the mood. I would highly recommend Lynn Feldman personally and professionally!!