We offer professional legal representation in:
Samuel and Lynn Feldman, Attorneys at Law, will provide the highest level professionalism, offering aggressive legal representation for each and every client.
Learn more about our skilled attorneys.
Do you live in Pennsylvania and have a question about bankruptcy or divorce? Learn more about your legal options and let our seasoned attorneys lend their experience to you!
Read more on our Q&A section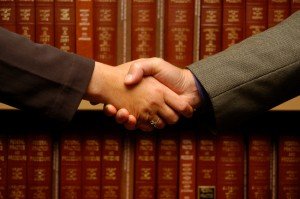 Welcome to Feldman Law Offices
Feldman and Feldman, Attorneys at Law
Established in 1973
---
The goal of Feldman Law Offices is to provide each client with personal, caring and aggressive legal representation.
---
Are you facing a life changing event like bankruptcy or divorce? We understand the difficult situation ahead of you and we are here to help. Our aim is to see that our clients resolve their legal issues and get their lives back on track as soon as possible.
Bankruptcy and Foreclosure
Debt can be overwhelming.Debt resolution can be just as daunting. We are here to help you find a solution and navigate the entire process. We specialize in Chapter 7, Chapter 11, and Chapter 13 bankruptcy proceedings and will be looking out for your rights every step of the way. With our experience in Real Estate law, we can also help you successfully navigate a foreclosure as well.
Family Law
Our family is the most precious thing we have. Protecting your family and your family's best interests are our prime concern. We will vigorously represent you in any family law matters including: divorce, division of assets, and child custody & support. We can also protect your assets and your family's future by estate planning, establishing any type of will,or solving inheritance disputes.
The Feldman Difference
There is no charge for an initial consultation at Feldman Law Offices. All fees and costs are discussed at the initial conference. When the attorney-client relationship is established, the fee arrangement is reduced to writing for the benefit of the client.
SE HABLA ESPAÑOL